Feature Film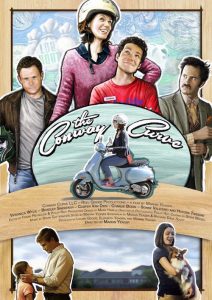 Experience a twisty-turny, family dramedy caper where cons get conned, players get played, and trust is just a 5-letter word.
Officially, Natalie Conway is an orphan. So she is elated when her long lost brother, Luke, returns after a twenty year hiatus. He is the missing piece to a familial puzzle that she believed lost. One problem – Luke is a notorious scam-artist…and Natalie is the sole heir to the family fortune. Her feelings and his motives collide as brother and sister vie to get what they desire.
---
Theater Screenings!
You can catch Conway at select theaters.
Visit Facebook for more info.

A Theater Near You…
Become a Tugg promoter and host your very own screening of Conway at a theater near you!
Learn More
Buy DVD
Features & Extras:
Movie
Movies Trailer
Deleted and extended scenes
Product Details
Starring: Veronica Wylie, Bradley Snedeker, Charlie Bodin, Casper Van Dien, Sonny Valicenti and Hayden Tweedie
Director: Marian Yeager
Region: Region 1 (U.S. and Canada only)
Runtime: 1 hour 31 minutes
Language: English
No closed caption/language options or subtitles
Rated: NR (Not Rated) This film has not yet been rated by the MPAA
Number of Discs: 1
---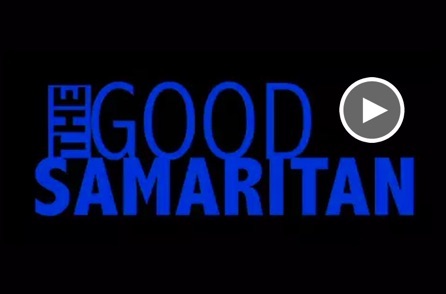 Never judge a diver by the dumpster.
"The Good Samaritan" is a quirky and humorous short film about a clever girl, and her curious run in with a hapless con man.
This is the story of Alice and hapless con man Nick. After spotting Alice dumpster diving, Nick offers her a part in his newest con game: The Good Samaritan. The result? A surprising turn of events that Nick won't soon forget.
More about "The Good Samaritan"
---
Conway Curve Photos
Production Photos
Table Read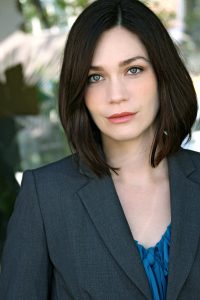 Veronica Wylie (Natalie Conway)
Veronica Wylie (Natalie Conway)
Described as toeing the line between quirky and edgy, Veronica (Natalie Conway) hails from Houston, TX by way of Columbus, IN. She caught the "acting bug" at the age of 8 years old and hasn't stopped since! She moved to Los Angeles at the earliest opportunity to give the bug what it wanted. Although she has been acting onstage for most of her life she is a relatively fresh face in film and TV. Since moving to LA, she has appeared in numerous theatrical productions, including the role of Lady Macbeth, as well as originating the role of Private Hall in Layon Gray's original work Embracing the Suck. She has also appeared in numerous films and TV shows, including Days of Our Lives and is proud to have been a part of TV history in Scary Tales for 3Net, which was the first ever scripted 3-D TV show.
Veronica is an animal enthusiast and an avid crocheter.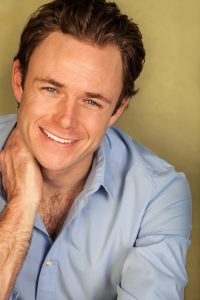 Bradley Snedeker (Luke Conway)
Bradley Snedeker (Luke Conway)
Originally from Colorado, ten years ago Bradley Snedeker moved from New York, where he was studying acting in a conservatory and doing theatre extensively, to Los Angeles. Brad has guest-starred on many TV shows, including Justified, Revenge, CSI Miami, The Closer, ER, Las Vegas, and Reba, to name a few. Snedeker's feature work includes a staring role in the indie feature film Pink Conspiracy opposite James Russo and Dayton Callie, the indie feature Eternal Salvation, where he was nominated for "Best Actor in a Feature Film" from the 2016 International Christian Film Festival. Earlier this year he wrapped the indie film Death Waits for No One. Also an accomplished writer, Brad is developing several screenplays and finishing up his first novel. He currently resides in the Los Angeles area with his beautiful wife Akrosia and spectacular son Triston.
Charlie Bodin (Norman)
Charlie Bodin (Norman)
Charlie was born and raised in Texas. He has been acting in Los Angeles for 14 years. You can see Charlie's face on the TV all the time, but might be fast forwarding past it, as he has been in 35+ national commercials. Some of the more notable ones were 2 Super Bowl commercials(for Cars.com and Coke Zero), a huge "mini Pepsi" Oscar campaign (opposite Cuba Gooding Jr.), and the face of Toyota for a year. Charlie gets outside COMMERCIAL-LAND from time to time as well. He worked on Transformers, Insurgent, was recently an insane love-bird on >em>Grey's Anatomy, and blew up C.T.U. with an EMP on the show 24. He was a recurring character playing "Chester" on VH1's Hindsight . Charlie can also be seen in episodes of Castle, Perception, Wizards of Waverly Place, In Plain Sight, CSI: Miami, Drop Dead Diva, etc.
Perhaps his most well-known character to date is one where his face isn't seen. For 6 seasons, Charlie voiced "Ryan" on Barbie: Life in the Dreamhouse for Netflix and online. The show has over 1 billion (not a typo) views. The show is in more languages than I can count! Charlie recently received the award for Best Dad in a supporting role from his 7 month old son, Lincoln.
Casper Van Dien (Roger Conway)
Casper Van Dien (Roger Conway)
Casper's breakthrough role was as the lead in Paul Verhoeven's sci-fi film Starship Troopers (1997). Still one of the most talked about films of 1997 that has one of the largest cult followings in film history. He was also in Tim Burton's critically acclaimed film Sleepy Hollow (1999), as Brom Bones. He was the 20th Tarzan (and the only one to ever film in Africa and ride an African elephant) in the Warner Bros. film Tarzan and the Lost City (1998).
Casper has tackled the web recently playing Johnny Cage in the insanely popular Machinima web-series Mortal Kombat Legacy seasons 2 and 3. He won best actor for his comedic chops in the series. He stars as "Hawk Guy" in the upcoming Avengers spoof Interns of F.I.E.L.D. produced by Screen Junkies. You can also check him out as the hunky bartender in the popular series Conman starring Alan Tudyk and Nathan Fillion. He played the perfect version of himself in the comedy series Crunchtime.
His most recent victory has been behind the camera as a Director. He has directed three films in which he also starred in. His second film Patient Killer won best film and best director awards and was bought and aired on Lifetime.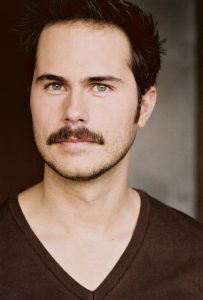 Sonny Valicenti (Nick Davenport)
Sonny Valicenti (Nick Davenport)
Sonny Valicenti is a Los Angeles based actor. Working mostly in film and television, he can also be seen in over 20 commercials in just the past two years. Sonny is also a frequent collaborator of Early Morning Opera, an LA based performance art lab. Just this past January, he performed in their New York premiere of The Institute of Memory at the Public Theater in NYC.
Hayden Tweedie (Alice)
Hayden Tweedie (Alive)
Hayden Tweedie, a young actress and singer, was raised in a suburb of Dallas, TX, where she began acting at the young age of five. She got her start in local stage productions at Arlington's Creative Arts Theatre and School (CATS) and various local theaters, then later transitioned to film and television as her passion for acting grew. She appeared in a multitude of feature films ranging from horror to family-oriented productions. At the age of eight, she was cast as a recurring character on the television series Barney and Friends and was later cast as a member of the Barney's Colorful World national stage tour in 2003 which toured venues such as Radio City Music Hall in New York City. Later, she relocated to Los Angeles, California, at the age of twenty to pursue her acting career further. She has since found work in various feature films, notable short-films with the American Film Institute, commercials, and made a guest-star appearance on the TV series Law and Order SVU in 2015.
Recent films include Nightmare Box from director Jon Keeyes shot in England, Dude from director Olivia Milch and the family dramedy The Conway Curve from director Marian Yeager.
---