Short Film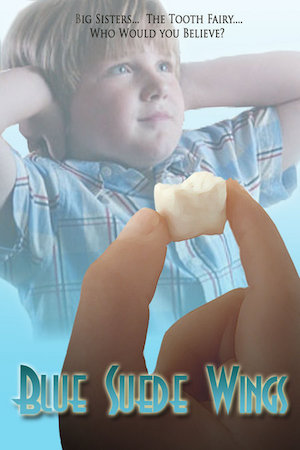 See what happens when 8-year-old Lewis catches the thief of teeth, the tooth fairy… Except it's not exactly who he expected.
"Blue Suede Wings" tells the story of Lewis, an 8 year-old-boy, who has come to that age when logic and imagination conflict with each other. Lewis's big sister, Sissy, is bound and determined to make Lewis grow up and see that magic is for babies. Lewis struggles with whether to hold on to his belief in magical things, such as the tooth fairy, or face it head on to find that maybe magic just does not work.
When Lewis loses his last tooth he decides to prove Sissy wrong. That night, as he protects his tooth from Sissy, he waits to see who will be collecting his final tooth. Lewis sits in wait. What he discovers will be with him the rest of his life.
It is a sweet, heartfelt story of a little boy coming of age. Lewis learns how to continue to see the world through his unique rose-colored glasses. This film is for all ages to enjoy and to share with family and friends.

Awards
| | |
| --- | --- |
| Best coming of Age film | Beverly Hills Shorts Festival |
| Remi Silver Award | Houston Worldfest |
| Official Selection | Big Easy Shorts Festival |
| Official Selection | FAIF – AICAA International Film Festival |
| Nominated for Best short | Everglades International Film Festival |
| Semi-Finalist | Moondance Film Festival |
| Official Selection | Tupelo Film Festival |
| Official Selection | Austin Women's Film, Music, & Literary |
| Official Selection | California Independent Film Festival |
---
Behind the Scenes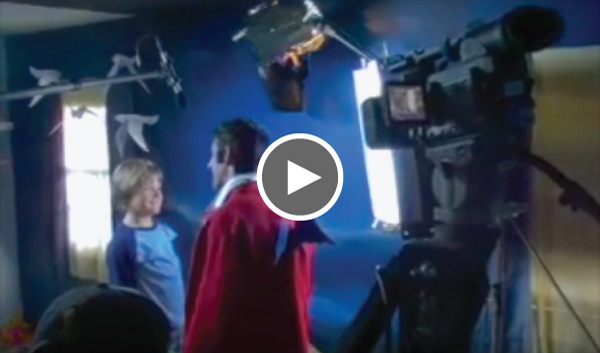 "BSW" Photo Gallery
Cast Bios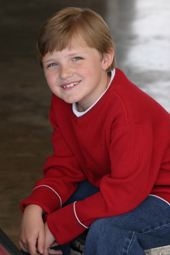 Breuer Bass (Lewis)
Breuer has been working in front of the camera since he turned 6 years old. He has trained with acting coach, Cathryn Sullivan, who should also be credited with discovering his talent! He has trained with Mitchell Gossett, and Melissa Berger from Los Angeles and Joey Paul, who is a casting director for Disney. He has experience working on commercials, industrials, voice over, print, theater and film. His film experience includes several appearances on the Barney children's television series, the feature film Wisteria, in which he had a principle role as Ronald, and his first short film, "Blue Suede Wings".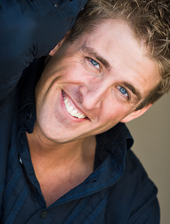 Zach Hopkins (Elvis / Beau)
Zach has been acting since 2002. He has extensive experience working on commercial and industrial films. In 2005, he began his training with Barbara Brinkley and has continued with her as his acting coach. With such serious focus on his craft Zach landed a part in the Coen brothers' film No Country for Old Men and had a director's session with Tim Blake Nelson. Zach has appeared in several features such as Along the Way and Le Place Transform. Also he worked as a featured extra on Born on the 4th of July, Leap of Faith, and Universal Soldier: The Return. "Blue Suede Wings" is Zach's first venture into the short film world.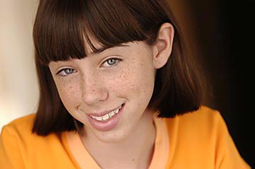 Rebecca Petro (Sissy)
Rebecca has been acting for 7 years. She started out in theater arts. Rebecca has studied with Marco Perella and Young Performers Studio in Los Angeles. She has several films such as "2 White Kids with Problems", which won the audience choice award at Bloodshots 24 hour film challenge, and Prank Call, where she won the best actress award at the WILD film festival. Other films include National Lampoon Network Wannabes and "Blue Suede Wings". Rebecca hopes to write and direct when she gets older.
---
More Short Films
---