MY Productions crafts with dedication and passion.
We enjoy collaboration and new challenges, growing as filmmakers and storytellers with every project.
Check out some of our award-winning work.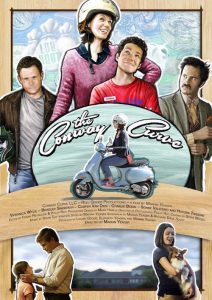 The Conway Curve (2017)
Feature Film
A twisty-turny, family dramedy caper where cons get conned, players get played, and trust is just a 5-letter word.

Short Films
---
Music Videos
---
In Development
MY Productions has several projects in development.
Check Them Out
Interested in learning more? Want to get involved?
Want access to more info on our "In Development" projects?
Drop us a line!
Craft | Collaborate | Create