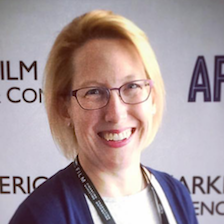 Meet Marian
Marian Yeager is a director, screenwriter, and film producer. Her work includes numerous music videos and award-winning short films. Marian's first feature-length film, The Conway Curve, was released in late 2016. The Conway Curve is also represented at market by both foreign and domestic sales agents.
Currently based in Austin, TX, Marian is in the process of developing several new collaborative film projects with her new producing partner and several talented screenwriters.

I believe that the best way to present a hard truth is through humor. People are more likely to stay open to new ideas when smiling and having a good time."
~ Marian Yeager
As a filmmaker, it is incredibly important to focus on what you have and how to make it work."
~ Marian Yeager
Work Ethic
From Marian Yeager: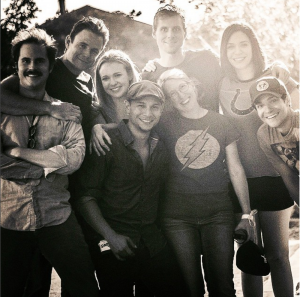 When I first started in film, I was fortunate to work on several higher-budget films. Many were run by people who cared about their cast and crew.
Sadly, not everyone in this industry considers the health and safety of every person on their set. Later in my career, I definitely worked on those kinds of sets. This kind of disrespect and prejudice bothers me.
Growing up, my family emphasized the importance of taking care of the people around you and fairness. The best sets that I have worked on share this people and family-oriented attitude.
The cast, crew, producers, writers, and director — we are all in this together. We are a kind of family — and I take care of my family.
[Marian's] leadership kept everyone on task, happy, and willing to go even farther than their jobs required. I've been on many sets, hers was definitely top shelf."
— Brian Thornton,  Actor | The Conway Curve